About Me
Hello, dear one. I'm here to accompany you in honoring what truly delights your heart in a soulful, embodied way in the messy and miraculous of everyday life. I'm here to hold space for you to bring your life into rhythm with what is sacred to you.
I write about the sacred in everyday life, compassionate parenting, and following what delights our hearts. My life is about "listening within" and following what I hear, with presence, devotion and focus as I fumble, fall, rise, and embrace my everyday life. I hold space in Compassion Coaching and Somatic Psychotherapy for gentle, healing experiences that nourish your nervous system and inner vibrancy. I support you to listen within, nourish your connections, honor what delights your heart, and share your light in your home and our world.  And together, we create a more compassionate world.   Because our world needs a big dose of compassion and people who are honoring what is sacred.
My Background
I hold Master degrees in Clinical Social Work and Pastoral Ministry from Boston College and have extensive training and certifications in mindfulness, yoga therapy, meditation, somatic healing, and trauma recovery. Currently, I am training in Somatic Experiencing, a body-centered trauma-healing approach developed by Peter Levine. I provide somatic psychotherapy and Compassion Coaching to individual clients. I facilitate mindfulness-based, compassion-focused wellness and leadership workshops to non-profits, churches, businesses, health centers, and educational settings. My writing has been featured on Upworthy, Georgetown University's GUWellness, Hands Free Mama. Abundant Mama,  Motherly, Gottman Institute. and NBC News.
Over the last 20 years, I have worked in the world of wellness at universities, nonprofits, churches, public health settings, and counseling centers in Latin America and the U.S. Exploring my own inner landscape through my life-long studies of mindfulness, meditation, yoga, spirituality, and social justice inform everything I do. I bow in gratitude to my children who are my teachers, my husband's quiet way as medicine for my soul, and my family who have nourished me. From the first book of Hafiz poetry that mom gave to me, Hafiz's words are weaved within all I am. I am deeply influenced by the teachings of Thich Nhat Hanh, Oscar Romero, Tara Brach, Jack Kornfield, and Thomas Merton. I am called to honor the voice of the Beloved within me to be a modern-day mystical poet with a feminine way of discovering the sacred and inspiring delight in our everyday lives. I teach, write, speak, parent, and nourish others from this sacred space.
My Story of Listening & Living Delight
My whole life I have been about listening deeply and honoring what I hear. That inner voice has taken me into the barrios of Latin America to work for social justice, and thus to see my own poverty. It has taken me from a comfy job in San Diego to move across country to Boston, where I met my husband and developed a loving community of soul friends and fellow theologians. It uprooted me from Boston and placed me in the vast fields of where we now call home, in Frederick, Maryland.
That same voice called me to be a mother and brought me to my knees finding my way as a new parent. It brought me into the inner landscape of my own heart to LIVE my meditation in everyday life. It has called me out of the hurry to honor the rhythms of my family, and to linger in this very moment in the messy and miraculous.
It has taken me into the halls of Georgetown University, Saint Katharine Drexel church, hospitals, schools and nonprofits where I teach and speak from this sacred space within me. The Beloved called me to accompany a friend who was dying – and for me to be transformed by her and Grace.
I've honored the Voice Within. This doesn't mean I'm fearless. It means I've been tender, I've felt broken and surrendered, and with courage, grace, and devotion, I follow my truth. For me, that is a delight-filled life – one lived without regrets, and with a liberated heart.
Today as a mom, I am about living my life from this sacred space within – the little moments and the big decisions — fumbling, falling, rising, and embracing it all. I am about nourishing my own heart, body, creativity, sensuality, and spirit just as I practice being alongside my children, creating sacred space for them to listen to their own hearts and to discover how they will share their light with the world.
It's my delight to hold space for others to "listen within," follow what delights their hearts, and embrace what is sacred to them – so we create a more compassionate world for our children and future generations.
I believe…
I believe that delight is our true nature, compassion heals, and being in community with like-hearted people nourishes the soul. I believe that you embody your true power when you listen within. I believe that when you align everyday life with what is sacred to you, you live with an inner freedom. I believe that as we honor what delights our hearts, together we create more compassionate homes, communities, and world.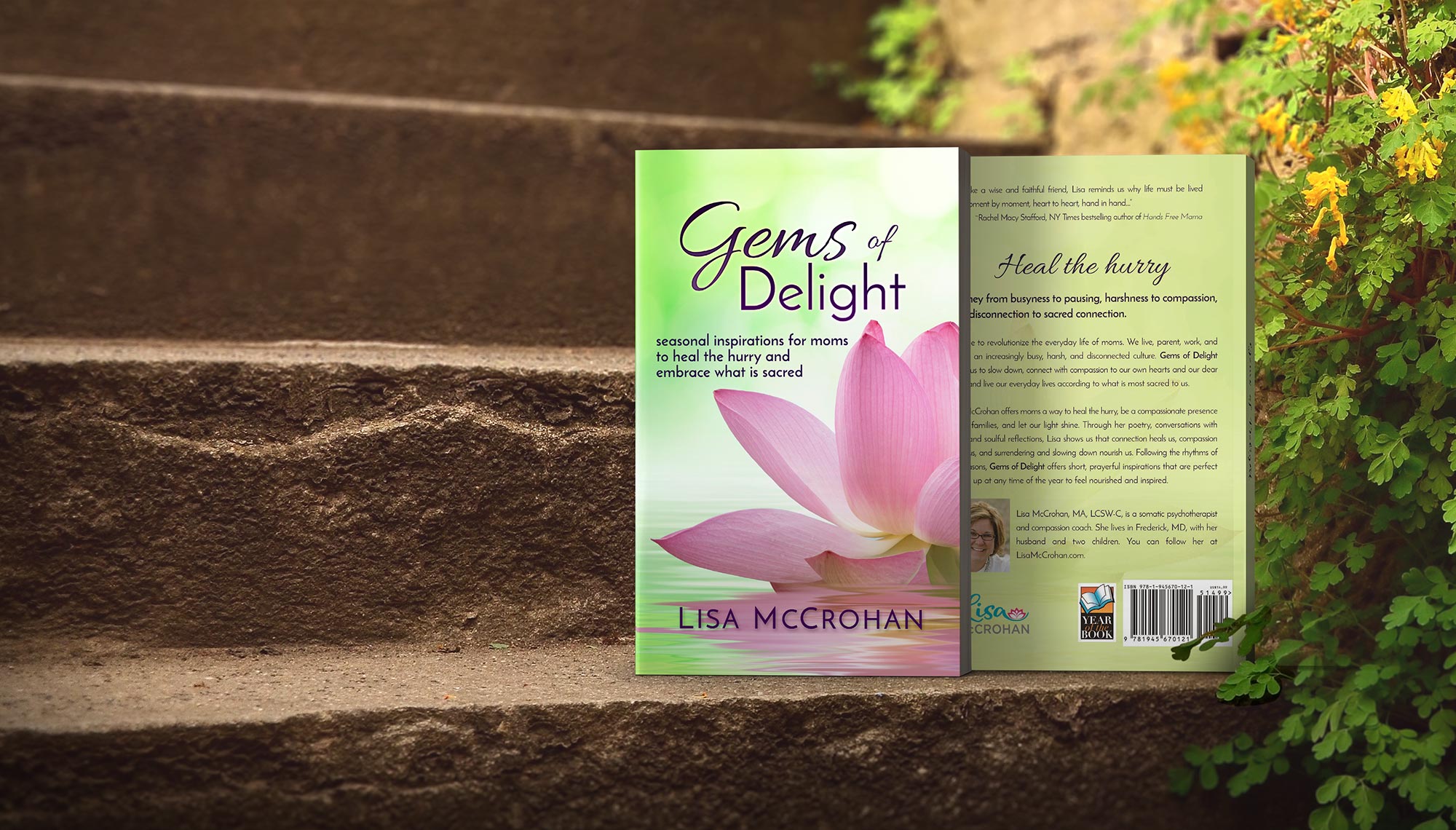 Declaration of Delight
Delight is a radical shift in how we go about our day. It is the sense of ease and full exhale that we long for in a busy culture.  Delight is awakened by learning to listen deeply and creating the space for healing. It is embodied by aligning your everyday life with your truths - the authentic truths within you that long for expression. In our work together, you experience how it feels to embody such inner vibrancy.  Your authentic presence shines compassion in your home and our world.  This path isn't "easy, neat, or perfect."  Yet there is an ease, fierceness, vastness of Heart, and freedom our soul recognizes as Home when we decide to follow what delights our hearts.  And we inspire others to do the same.
One regret, dear world, that I am determined not to have when I am lying on my deathbed is that I did not kiss you enough.
- Hafiz
Recent Blog Posts
Inspiration for bringing delight into your life, one gem at a time.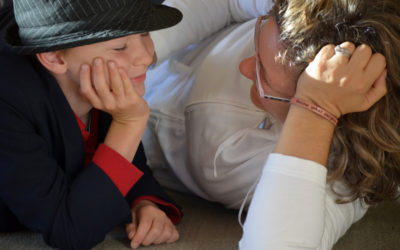 Last year at the time, my dear college friends and I were gathered around our friend, Keith, who was dying in the hospital. Friends flew in from the west coast. We all drove several hours multiple times to be with him. Though he was unconscious, we all hoped and...
read more