Ask Lisa Consult
You have the answer within you.  I help you get clarity.
Do you have a specific question that's related to compassionate parenting, self-care, mindfulness, or your heart-centered passion? An "Ask Lisa" Consult is my way of accompanying you and having a soulful and focused professional on your side, an intuitive strategist, a big thinker, and a heartful presence, with thousands of hours of mindfulness and meditation practice as well as working with clients in psychotherapy and coaching. I bring all this into helping you gain clarity and identify the next right step to take.
I reached out to Lisa during an overwhelming and multifaceted transition in my life. I was seeking guidance and support as I began a new path in my professional life, at the same time that I started a new chapter in my personal life […] Through her support and authenticity, I found the courage to make necessary decisions by inspiring and accompanying me to connect more deeply with myself.
Erin McKinney
Here are examples of questions people have asked me in a consult:
"I just went to a meditation class and I loved it! I really feel drawn to loving-kindness meditation [the idea of focusing on supportive phrases for myself and others]. Can you help me with how to do it and where to find resources and phrases I can use–for myself and for my class?" (teacher)
"Getting the kids and myself ready and out the door is chaotic and stressful and all of us end up starting the day not too happy. Looking for some help on how to have a calm and smooth morning." (mom of three)
"I like the idea of family meditation/prayer, but have no idea where to start. Could you tell me more about what you do and help me to figure this out for my family?" (dad of two)
"I see now, as a mom, that I need to be in a good place in order to take care of my family. How do I get to that place?!" (mom, professor)
"My husband and I are entering into a new phase of parenthood now that our children are school-aged. We'd like to reconnect but need some fresh ideas." (couple married 8 years)
"I've heard of the five love languages enough to know our family falls across the board… but now what? Would just like to know how to figure out how to use them with my family and some help for useful application!" (working professional mom and dad)
Frequently Asked Questions About an Ask Lisa Consult:
What's a Session Like?
We talk for about 45 minutes.
I listen. I bring my strategic mindset, intuition, listening heart, and counseling/coaching skills to hone in on what the heart of the matter is. I offer ideas, strategies, and possibilities.
You walk away with a game plan and a deeper sense of trust in yourself.
What if I need more time?
Sometimes the initial question is really the gateway into something bigger that needs further support. I have a keen sense of this as we talk. If you discern that you'd like more time – one more "clarifying" session or further accompaniment in Compassion Coaching – together we decide that and we identify the best path to take.
I am looking for general ideas of caring for myself through mindfulness and compassion?
What if I know that this question I have is related to something deeper that needs attention?
This is when you contact me about Compassion Coaching! When you are sensing a deeper need for accompaniment, when you feel called to create space for "listening within" and discernment, when you know that it's time to deeply nourish you and learn mindful and compassion practices that we can weave into your everyday life so you are resourced…this is when we honor what your heart is saying and we take the next right step into working together through compassion coaching.
What is the cost?
I reached out to Lisa as she was recommended by a friend of mine.  My tween daughter was having some problems at school and I needed a fresh perspective as well as a plan of action to advocate for my child.  I talked with Lisa for one hour and I went from "overwhelm" and "what do I do?" to "We've got this!"  Lisa and I got to the core issue that needs to be addressed and I have resources and a plan in place.  Thank you so much, Lisa!  I'm so glad my friend told me about you!
Jenn, Aldie, VA
I had been following Lisa's blog for awhile and when I was struggling to support a friend of mine who was going through cancer, I reached out to Lisa for her ideas to best support myself and my friend.  Lisa, you have such a keen eye for seeing right into the root of the struggle I am facing.  You reminded me of the importance of self-compassion and caring for myself.  Thank you for your mindfulness practices for this.  And I now feel like I can support my friend through her journey and her dying.  I now am doing ongoing [compassion] coaching with Lisa because I know that I need this space as a friend and mom.
Samantha, London, England
How do I begin?
Click the image to purchase an Ask Lisa Consult.
In your purchase, write out your question in 3 sentences or less. This limit will help you clarify your ideas and will get my ideas flowing.
You will receive an email within 24 hours with options for date and time.
I come ready to strategize and support you.
Ask away! I'm ready to support you.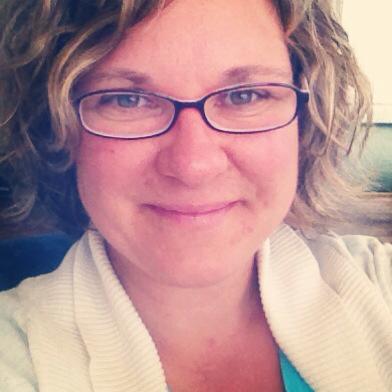 Questions?
"May you honor the Voice Within you and let your inner vibrancy shine."
~  Lisa A. McCrohan, MA, LCSW-C, RYT
Contact Me